Commercial Moving in Arizona
Changing shop for a person in a business cannot be easy. The relocation process demands strenuous efforts. Removing a huge business set-up at a new place is a daunting job as there are lots of things to load and offload, then keeping everything orderly at the new place.
However, countless commercial moving companies have come to the rescue. However, please do not consider that every service provider is good for transferring your goods because it is important to hire one of the most reliable and professional agencies for Commercial Moving in Arizona. 
Additionally, remember that a professional commercial moving company will clearly understand its business. They will be equipped with the latest tools and experienced workers for wrapping the products and sending them into the loader truck.
In addition, our company fulfills whatever we promise to do during Commercial Moving in Arizona. The importance of choosing our service is that we are a well-informed and experienced service provider that can transfer different kinds of tolls, documents, personal care products, furniture, laptops, TV, and other important materials of your company properly.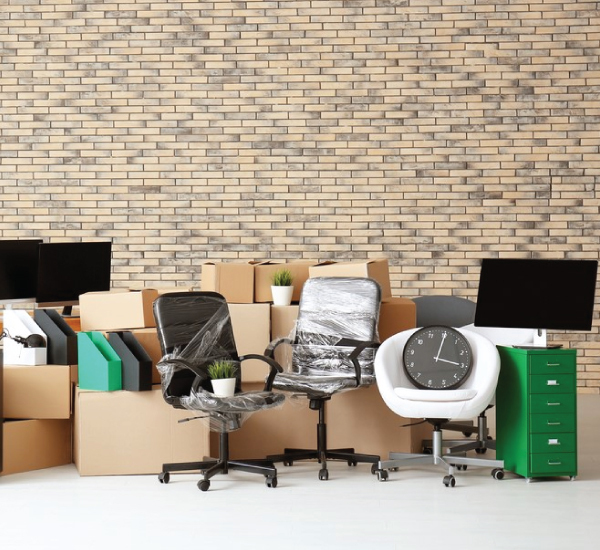 Commercial Moving Services in Arizona
Whenever anyone wants help from a transportation company, the first thing that comes to mind is the facility's cost. It would be wise to know the pricing policy of the agency before finalizing them because many commercial moving services charge heavily on their customer. Furthermore, many commercial moving companies have a policy to charge by the hour, which means the service provider charges their clients after the compilation of the task; similarly, if anyone wants to transport their commodities in the other state, the price will be as per the total hours. 
Nonetheless, if anyone needs commercial moving in Arizona, they can get the facility at a considerable cost from us. Our assistance will help anyone make their business shifting hassle-free because we have professional workers to pack and transfer the packed boxes into the truck carefully. So, anyone searching for a professional shipping service to remove their business set-up can hire us. With the help of our professional workers, we will ensure giving the best Commercial Moving in Arizona at a fair price. 
Hire a Trusted Commercial Moving Company in Arizona
With time, the commercial moving industry is booming every day. In the market, many people are providing moving services as well as packing services. However, the significance of hiring a reliable agency is in its quality assistance and being a responsible helper of the customers. For instance, you will find that a trusted place will be filled with people asking to help them for removing their commodities from one place to the next. Furthermore, a seasoned business will always take care of its clients and offer the best moving facility at a reasonable price. 
In addition, a renowned provider will do everything professionally and not make unrealistic promises to their service buyers. Further, if they promise to deliver the goods within an hour, they will ensure sending the products to their destination within the promised time limit. Therefore, the wise decision is to select a service to fulfill the client's needs and expectations. 
Types of Commercial Moving 
Office moving
Record Storage
Specialized transportation
Affordable Commercial Moving in Arizona
The primary feature that makes us unique from the other market competitors is our customer-oriented business policy, which also compels people to buy our facility. For example, we do our best to accommodate business people if their new headquarter is not ready to store products as we are one of the best business moving companies. The commercial moving and storage system allows anyone to keep their furniture and other expensive items until they do not want to export. The warehouse is immune to water damage and raindrops. That means the buyer's items are kept under strict security control. Further, to export any material securely and credibly, get in touch with us.  
Besides, there is nothing too large and small for us as we can relocate any business smoothly. Another important feature that distinguishes us from others is that we make possible the complex relocation of business and office, corporate, and logistics companies smooth and organized. Therefore, anybody who wants to get a professional helper for Commercial Moving in Arizona had better seek help from us. 
Call Us Now!
To get our commercial-based facility, please call us at (480) 479-0206 and inform us about the kinds of things that you want us to relocate. We will be happy to work with our valued customers. 
Mostly Asked Questions
What is the Expected Price for Moving Across the Country?
Is anyone looking for a commercial moving company near me? Does anyone have a plan to shift their business to another state? We will be the best option for shifting valuable commodities across the country because we have professional drivers and trucks to carry out anything smoothly. However, contrary to the local transportation, the inter-state service price is different, but our workers' assistance is more reasonable than the other market competitors.
Additionally, one of the prime factors in deciding the cost depends on the material's size that will be transferred to the neighboring state and our professionals are also experts in providing residential moving services.  
Is There any Way to Bring Down the Moving Cost? 
If anyone wants to avoid the cost of transferring goods locally, the easy way is to sell the old appliances to local scrap collectors. Moreover, packing the materials alone can also affect the total transportation.
Also, only wrap up the useful essential items and sell the remaining old furniture and other stuff to a locally-owned scrapyard. However, if you think that all the things are important and must be shifted, at that time, no one else can help anyone except us. So, get packing and transportation assistance at a desirable price.  
Should I Call the Relocation Consultant to Visit My House? 
A knowledgeable service provider knows the entire process of replacing people from one city to the next. They send their specialist individual to inspect the items before removing them because, according to the situation, the consultant informs his commercial moving company to send the truck.