Importance of Commercial Moving Service
There can be many reasons for shifting one's business from one place to the next. However, Covid-19 has dramatically changed people's job styles, and most prefer to work from home. As a result, many companies are trying to restrict their offices to a few rooms or may want to shift to an area where they can get the building at a low cost.
Nonetheless, when the day of shifting the shop's materials arrives, the owners feel stressed due to the shifting workload. Furthermore, commercial moving companies make relocating businesses and offices easy and fast. Hiring a professional commercial moving agency can smoothly transport the commodities of the office.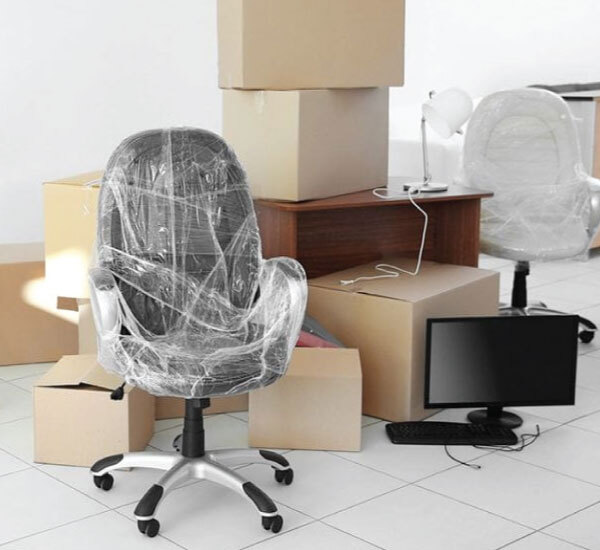 Significance of Commercial Moving and Storage System
Many professional service providers also have the facility of commercial moving and storage system that helps their clients to store the items safely. The characteristic of storage is; if your office is on rent and the owner asks you to leave at the end of the month. 
However, unfortunately, you have no other option currently; at that time, commercial moving storage becomes the safest place to keep precious things. The storage room of a professional agency contains a high level of security features, and the building is safe during rain showers. Therefore, whenever anyone has a relocation day near they have yet to decide on any place, they can get our moving commercial service at a reasonable cost instead of worrying.
Commercial Moving Service Helps to Relocation Smooth
Before calling for a commercial moving service, one must know about certain things that one should not do while relocating the office or the business. Try to avoid the following mistakes:
Lack of Proper Planning

Avoid Shifting the Unnecessary Items

Relying on an Unprofessional Service Provider
Lack of Proper Planning
People are better off researching the process when considering replacing their shop or office. At least take a week to comprehend what to do and what not to do. However, getting help from the commercial moving company will be helpful, and the owner will only require a little planning time.
Avoid Shifting the Unnecessary Items
It will be wise to only transfer old or damaged items with work at the new place. For instance, if anyone has decided to replace the old design furniture and sofas with late designs, it is better off discarding the old items. That will reduce the burden on the shifting day.
Relying on an Unprofessional Service Provider
Instead of relying on professional helpers, if the business owner gets assistance from an unprofessional agency, that will cost him much. The unlicensed person can offer cheap commercial moving services, but he can put the entire process at risk. Therefore, ensure hiring a reliable and experienced agency that can shift the entire items.
Reasons to Choose Us
AZ Muscle Movers is a registered and professional company that provides commercial moving facilities throughout the city. Apart from that, our commercial moving industry provides intercity and interstate moving services to valued clients. 
Furthermore, we have several years of experience in relocating commercial places smoothly. In addition, we have highly specialized and professional workers who can relocate your business quickly. Moreover, despite providing the best facility, our agency has a very cost-effective price for the assistance.
Therefore, anyone looking for a commercial moving company near me must get our assistance to receive the finest facility. Choosing us for commercial moving will give the clients quick and quality help as we never compromise on providing top-notch assistance to our valued customers. In short, anybody struggling to figure out the difficulty of shifting shops can approach us anytime. We will give a viable suggestion and solution.
Approach Us Now!
Anyone interested in our service can contact us at (480) 479-0206 our phone number now.
FAQs
Does This Company Charge for Cancelling the Booking?
We are a professional commercial moving agency helping people in the city for many years. Our motto is to help customers in every possible way. Therefore, as a certified agency, we understand why customers want to cancel the contract. Furthermore, we suggest the clients know about the cancellation policy of our company before hiring us for their help, which will be helpful for customers.
Are the Workers of Your Company Licensed?
Of course, the entire team of our agency is professional and licensed, and we need a proper understanding of commercial moving services to hire our workers so that our service buyers get the desired facility.
 Additionally, to keep the workers updated, we give training after a certain period. So, when anyone hires us for help, they do not need to worry as they will come across as friendly and trusted workers. Moreover, we are sure the trained workers will satisfy everyone buying our service.t